Virginia Theatre Seating Chart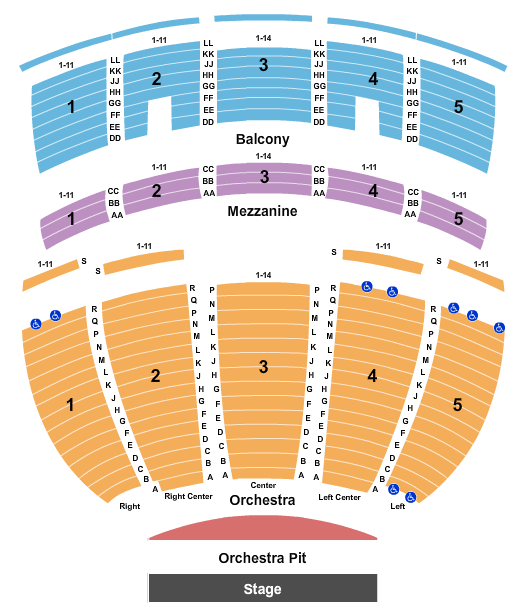 Virginia Theater is proud to have a wide range of great seating options on all of its levels. The pricing for individual seats varies, so please use the following image to help you plan for your ideal seating arrangements. All accessibility seating is listed in the accompanying image.
Seating at all levels are designed with comfort in mind. That means cushioned seating, comfortable upholstery, and stylish and elegant design to offer the most comfortable experience whether you are in the orchestra level or the balcony or in between.
NOTE: The seating configuration may change depending on the type of event. Always check the individual event seating chart when selecting your tickets.
Reserve your desired seatsby purchasing your tickets todayt. Visit the Virginia Theatre schedule to see all upcoming events.
To view the ticket and refund policies please visit the ticket information page.